Laser skin rejuvenation is an excellent way to improve a wide range of skin conditions, including excessive redness, large pores, uneven skin texture and tone, fine lines, wrinkles, rosacea, and blushed skin. Laser skin rejuvenation can also be used to treat keloid scarring.
Laser skin rejuvenation gradually heats the upper dermis, beneath the surface of the skin, stimulating collagen regrowth. Excess heat is produced in the capillaries, reducing redness. The laser genesis is usually quite comfortable, with the gradual warming of the skin being the most common sensation. There is no shortening time after laser skin rejuvenation treatment.
The laser based on non-invasive laser technology will be for the skin rejuvenation process and safe, accurate and effective treatment of large pores, wrinkles, skin bumps, skin redness and severe scars. After each treatment, you can expect to see extremely subtle and permanent positive results without any side effects such as bruises or skin overhangs. Treatment is comfortable and pain free.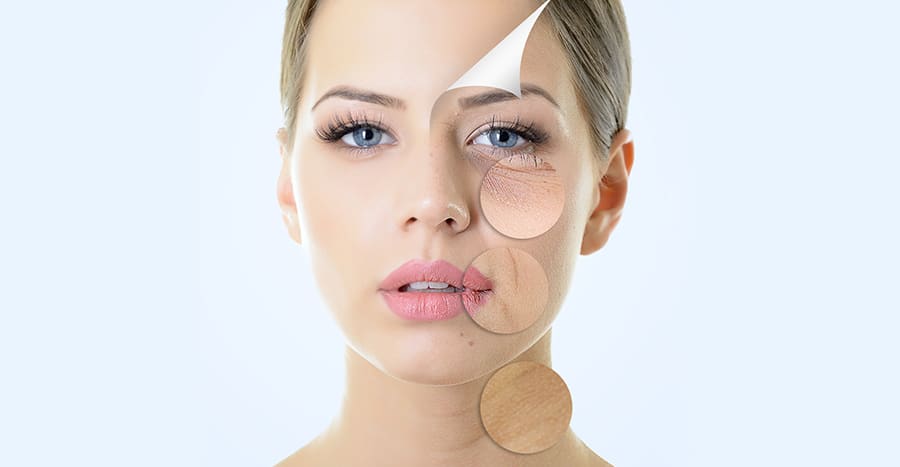 Areas to be treated by laser skin rejuvenation
Laser skin rejuvenation customers report excellent results on the entire face, neck and décolletage. Additionally, laser skin rejuvenation is very favorable in reducing the appearance of scars on all parts of the body, including acne and surgical scarring.
What does laser skin rejuvenation feel like
Clients often describe the treatment as relaxing and therapeutic. You will experience a gentle warming of the skin surface during the procedure as the laser handpiece is moved warm inches back and forth above your skin, similar to airbrushing. You can expect to return to normal activities immediately. Use sunscreen for maintenance and protection.
How many treatments are required
Treatment results are cumulative. On average clients need between 4 and 6 treatments to get the best results. It helps restore the skin's youthful glow and an appearance by smoothening uneven texture and complexion. You will see creamy, healthy complexions as larger pores reduce in size, point scarring decreases, redness is balanced and minor flaws are reduced. Some clients may require more or less treatment depending on the overall condition.